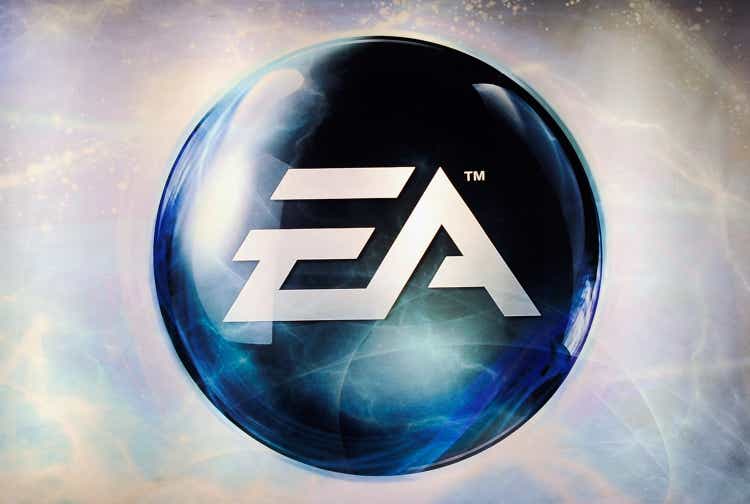 After what was largely a rough month for video game stocks, several new trends are emerging in the sector that are likely to color investor sentiment about companies like Electronic Arts (NASDAQ:EA) and other leading gaming companies.
Wedbush Securities analyst Michael Pachter said Tuesday that recent booming inflation rates, along with continued concerns about the economy entering a recession, "have caused the entire market to fall sharply in recent months" and that video game publishers and those associated with video game market "were not spared the carnage, with investors heading for the exits."
Evidence of this can be seen in how poorly video game stocks performed in June. Pachter said that during the month EA (EA) shares fell 12%, Ubisoft (OTCPK:UBSFY) fell 14%, and Take-Two Interactive (NASDAQ:TWO) shares were down 2%. Video game retailer GameStop (GME) also fell 2% in June, while Activision Blizzard (NASDAQ:ATVI), which is in the process of being acquired by Microsoft (NASDAQ:MSFT) for roughly $67 billion, its stock was flat for the month.
By comparison, Pachter said Wedbush's own video game index fell 5%, and the S&P 500 (SP500) decreased by 8% in June.
As video game companies enter a historically quiet period over the summer, Pachter said he doesn't expect much of a turnaround from the gaming sector for some time.
"In the near term, there are few catalysts to restore investor confidence in game publishers," Pachter said. "And it will likely take a recovery in earnings to trigger a recovery in share prices."
Pachter said there are several "themes" emerging in the video game market that will play a prominent role in companies' growth prospects and ability to change with the industry.
Among them are in-app ads, as Pachter said, "it's becoming increasingly important for app developers to monetize their games through ad placement" to create new revenue streams. Pachter also said that subscription offerings, such as the latest new options from Microsoft (MSFT) and Sony (SONY) also provide new and "exciting outlets" for incremental revenue growth.
Additionally, Pachter said that more games being developed for the cloud, which also require vendors to need less on-premise hardware, "should expand the industry significantly."
Video game investors will soon turn their eyes to industry data for June game sales after the results showed sales fell to a 27-month low in May.