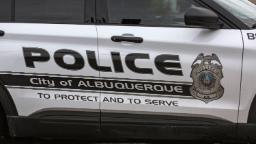 Two members of the same mosque, Muhammad Afzal Hussain, 27, and Aftab Hussain, 41, both from Pakistan, were killed in southeast Albuquerque last week, police said in a news release. Detectives are now trying to determine if there is any connection between those murders and the November 2021 killing of another Muslim, Mohammad Ahmadi, who is of South Asian descent.
"While we are still reviewing all the evidence to look for more connections, it is deeply troubling that these three men were Muslim and from a similar background," said Kyle Hartsock, deputy commander of the police department's criminal investigations division.
Hartsock asked for the public's help in identifying the "shooter or shooters", saying the victims in all three cases were "ambushed without warning, shot at and killed".
Investigators met with leaders of the Islamic Center of New Mexico Thursday morning.
"I want to assure our friends in the Muslim community that we are making these crimes a top priority for the department," said APD Chief Harold Medina.
CNN has reached out to the Islamic Center of New Mexico for comment.
FBI Special Agent in Charge Raul Bujanda also pledged the FBI's help in finding the "person or persons" responsible.
We offer our condolences to the families of the victims and will not rest until justice is served," he said.
The
Council on American-Islamic Relations (CAIR)
on Friday announced a $5,000 reward for information leading to the arrest and conviction of the person or persons responsible for the three men's deaths, according to a CAIR news release.