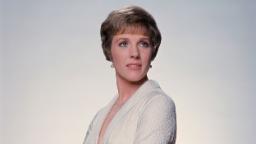 Updated 00:28 ET, Friday, June 17, 2022
The gala tribute, broadcast on Thursday, was marked by Julie Andrews, the British actress and singer, known for her iconic roles in "Mary Poppins" and "The Sound of Music".
The event was hosted by the American Film Institute, which honored Andrews with his Lifetime Achievement Award.
Andrews, 86, won an Academy Award for Best Actress in 1965 for her starring role in the musical Mary Poppins. She was also nominated for the award in 1966 ("The Sound of Music") and 1983 ("Victor / Victoria").
During his seven-decade career, Andrews also won Golden Globe, Grammy and Emmy Awards.