Gigi Hadid took to Instagram Sunday to wish fathers a happy father's day – and yes, that includes her ex Zayn Malik.
The native of Los Angeles started her publications for Father's Day with a message about her own father, Mohammed Hadidwrites sweetly:
"Happy Father's Day to my sweet grandmother, I love you!"
She then continued the love festival by uploading a file charming a photo of the former Zane and their daughter, Hiwhich she wrote:
"& For Khai's grandmother !!!"
Aww!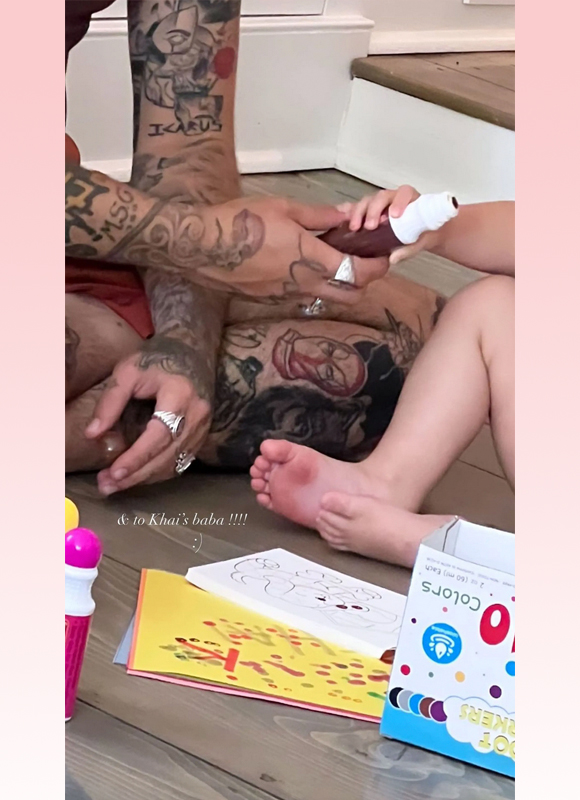 How cute this picture is! We love seeing Zane in dad's mode. And so recently the kind of Khai there playing with markers! It seems that co-parenting is going very well!
We are so happy that Gigi can still share her love for her ex and cousin Zane, even after all drama which fell last October. After his mother, Yolanda Hadid, accused him of encroaching on her in a dispute, we thought they were ready for good! They separated, obviously, but the fact that they are returning to parenthood so naturally … unbelievably.
Related: Yolanda is SHOCKED after Bella revealed that she had nose surgery at 14!
Does that make anyone else wonder what Gigi thinks about all this mess these days?
IN One direction the alum was charged with four counts of harassment after the dispute, which he did not plead not to dispute – but not of beatings or anything like that.
Zane has always denied the accusation of physical assault, saying in a statement to TMZ:
"I categorically deny hitting Yolanda Hadid and on behalf of my daughter I refuse to give any more details and I hope that Yolanda will reconsider her false allegations and move on to cure these family problems in private.
And we heard back in March from a source claims that Yolanda admitted that she LIED about the quarrel in order to deport Zane! wow
Gigi must have heard that, too. And probably not only on the Internet. If she believes Zane, it makes a lot more sense why she doesn't just feel comfortable with him around their daughter, she really loves seeing them together.
So can Gigi's tribute to Zane's Father's Day be a subtle hint that she's back to #TeamZayn? Or did she just fulfill her commitment to raising parents together on behalf of baby Kai?
Anyway, let us know your thoughts in the comments below, readers of Perezcious!
[Images via Gigi Hadid & Zayn Malik/Instagram]