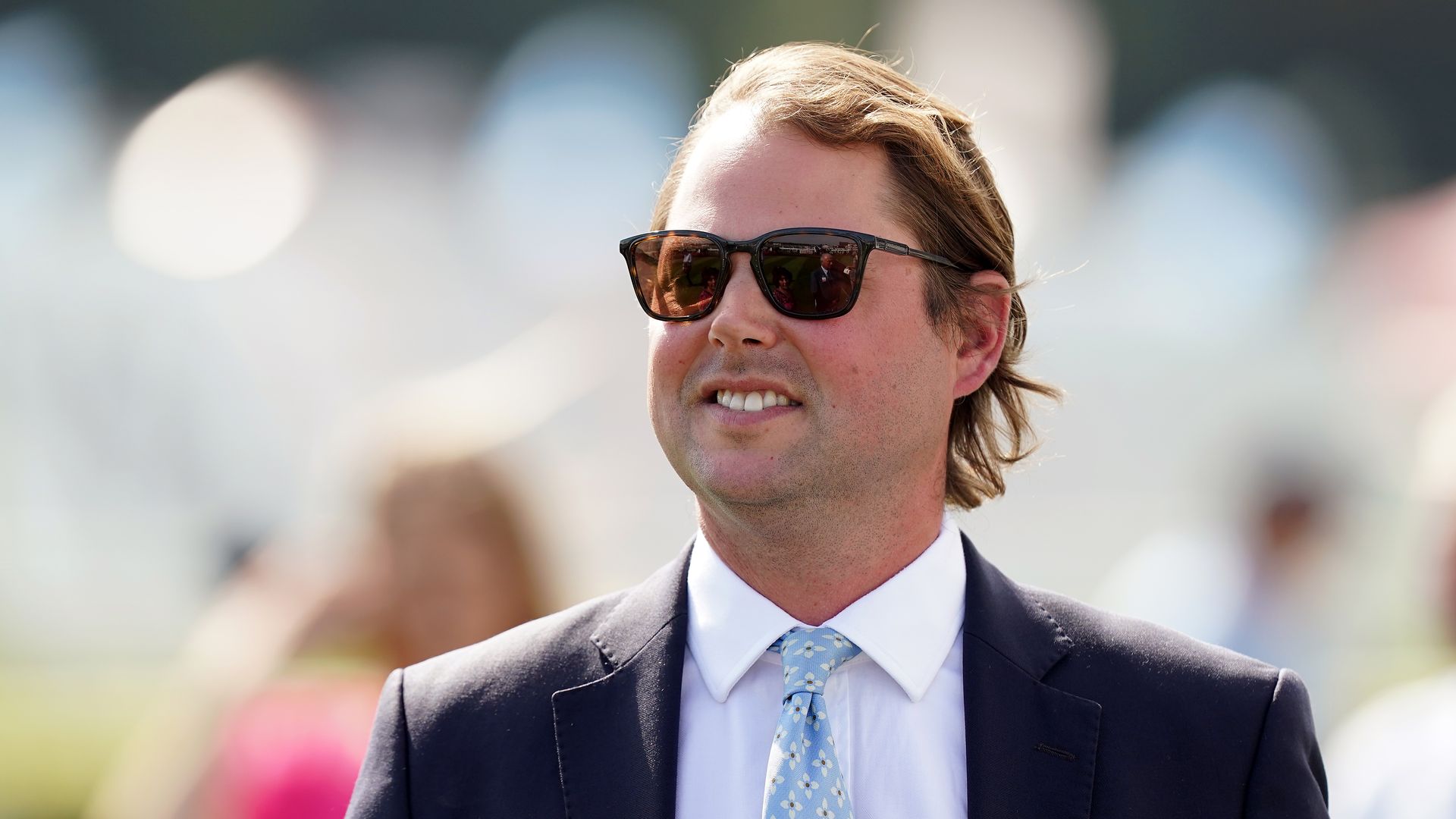 Charlie Fellows made his way to St Leger for the Grand Alliance after suffering his closest defeat at King Edward VII Stakes of Royal Ascot.
The stallion had a 10-1 chance for the Group 2 race in his first start after finishing 11th in the derby and was defeated by Aidan O'Brien's Changingoftheguard with only a short header after hanging over the track in the final stages.
The result means that Fellows is again left to wonder what it could be, as he was narrowly denied another victory at last year's match when the offer for Copper Horse Stakes of Dubious Affair was interrupted by interference.
"Initially, I felt really happy with the result, to be second in the second group, he had to take another big step forward and I was happy with the owners, because they also raised him and everyone was really happy," he said.
"I had a little time to think now and I can't help but feel a little… maybe the right word is depressing.
"This is the second year in a row that I have a horse that was legally the best horse in the race and did not win.
"Ascot is not an easy place to win competitions, it is not easy to get hold of these little silver snuff boxes and they take a proud place. For two years in a row, we moved away from good running, when without any disrespect to the winners, it had to be us.
"I am young, we are a small yard that is desperately trying to grow and improve its quality and I can't tell you how much a winner from Royal Ascot would help us. There's a little disappointment we made, "I'm not going to get a winner this year because I feel we deserve it."
The Grand Alliance is no ordinary horse and runs with a visor, having previously shown a tendency to hang out in Doncaster, something Fellows suspects may be a longing to return to the path that leads to the stables.
"I don't think we could have done anything more, we put on the hats, which definitely made a difference," he said.
"He's just weird and he knew where the exit was, he knew where the gutter was and where it was going back, and I'm sure that's where he was headed, so he turned left.
"Obviously he's a weird horse and probably a pretty lazy horse, so I'd be worried he's the type of horse you can race. I think in the second half of the year he will be run relatively sparingly. Try to keep him fresh and keep his antics, instead of going back to the well too many times and acidifying it. "
St Leger is next on the agenda for Churchill's three-year-old son, who will compete with either Goodwood's Gordon Stakes or York's Great Voltigeur on the road to Town Moor.
"The owners would like to run it in St Leger. By pedigree he is not allowed to run in Leger, but by pedigree he is not allowed to run over a mile and a half," Fellows said.
"I think at this point you can just ignore his pedigree and just look at how he competes, every time he looked like he wanted more, and the other day he looked like he was going to have absolutely no problems.
"The plan is Leger with one race between them and there are really only two options, one option is Gordon Stakes in Goodwood, which works better in terms of time, but I don't know what he would think of the track – it's like a horse that would either like him or hate him.
"We can also go to the Great Voltigeur in York, but it's only about three weeks before Leger. If he goes to Gordon, then it's six weeks between the two races, which is perfect.
"Gordon is more attractive in terms of weather, but he will have to deal with the track, and in terms of the track, York is much more attractive.
"In York, they can go down the middle, which means that if you want to hang left to the rail, you don't have to hang far and you can get a clean slate. Tactically there are several options, while if you go to Goodwood, you have twists and turns, up and down, and is right-handed, so there's a lot to do.
"I sat down and thought about it and I think they are the only two reasonable options for him. He is a puzzle, all horses are a puzzle, but this man is just especially difficult!"