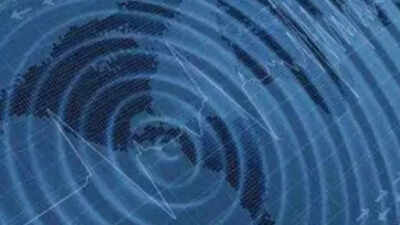 A magnitude 6 earthquake shakes the Bonin Islands in Japan (representative image)
TOKYO: Japan forecasts a slight change in sea level on Tuesday after magnitude 6 earthquake hits Bonin Islandsfar southeast of the country's main islands.
The quake was at a depth of 40 km (25 miles). Euro-Mediterranean Seismological Center said.
The Japan Meteorological Agency has issued a "tsunami forecast" – advice that suggests only a small change in sea level – for a series of remote islands, including Chichijimawhich is one of the Bonin Islands.
FOLLOW US ON SOCIAL MEDIA
FacebookTwitterInstagramKOO APPENDIXto YouTube