While the number of midfielders and defenders who attended Challenge for rivals from classmates was limited, there was no shortage of talent between the two positions of the event. Here's a look at five prospects from the back and midfielder groups that stood out.
LB DILAN WILLIAMS
This was my first opportunity to make an in-depth assessment of Williams, and he did not disappoint me. The four-star from Long Beach, California, Polly stood out in every part of the camp from start to finish. Williams' leg work, athleticism and flexion were impressive during training. He then continued to be one of the best during a 1-on-1 pass against the backs, where he showed his ability to win with speed, strength and an impressive turn when coming out of the edge. He ended the day with an impressive performance during the 1-on-1 coverage against the backs; he covered more like a safe than a midfielder. The impressive thing is that Williams did this while he was still growing and getting used to his body. His best football is ahead of him and once it is fully developed, the sky is the limit.
*****
LB YOURSELF BRAVAN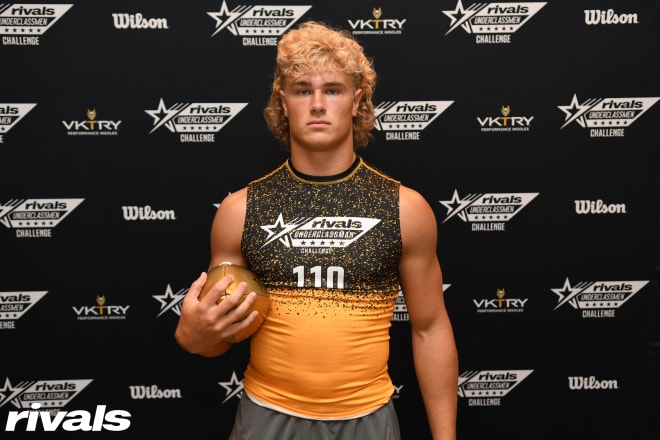 Brown is a physical and athletic freak in the midfield position and there was no better manifestation of this than when he won his race for the fastest man against a group of players with skills that can run completely. Williams has great size, body control and turned out to be the best athlete of the day. I liked what he showed during the 1-on-1 training with a pass against the running backs and his explosiveness during almost every part of the camp. His ability to work with even the best players with skills during 1-on-1 coverage was impressive and proved that he has the potential to be a player with many tools at the next level.
*****
RB JADEN SCOTT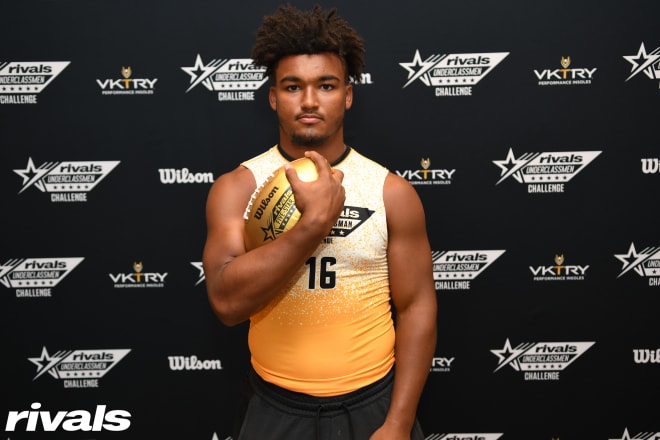 When I first saw Scott during the media session the night before the camp, I wasn't sure what position he was playing. With a healthy physique, I was pleasantly surprised when he was part of the running group and began to stand out with his impressive work with his legs during training at the beginning of the camp. Scott opened my eyes even more during a 1-on-1 linebacker, where he was tasked with defending a pass with a midfielder coming at full speed. Scott was as strong as possible against the pass and proved that he will be an advantage not only as a runner and receiving a threat at the next level, but also as a great addition to the quarterback's defense. This dynamic skill set can make it a real trio down the college level. He ended his weekend with an impressive 1-on-1 performance as the host and eventually took home the MVP Running Back awards during the day.
*****
LB KELAN BUTLER
I was shocked to learn that Butler was only promising for 2025, as he looked much older. He has great body control for a young midfielder with his size and showed a great engine throughout the day. It's hard to judge how physically fit the player is during these events, as players don't wear pads, but you can tell from Butler's relentless play that he has the potential to be a physical force on the field in the years to come. Butler especially caught my attention during one-on-one training sessions against running. He was explosive outside the ball, used his length to hit the defenders in that part of the camp, and played through the whistle with each repetition. His career is just beginning, but I wouldn't be surprised to see his recruitment explode in the years to come.
*****
RB ALVIN HANDERSON
Henderson already has an impressive list of offers and his performance on the field also looked like a more experienced player. Henderson showed great legs and bangs all day and it was obvious that he was a natural racer. No matter what exercise or competition he participated in during the day, I liked the way he refused to give in to anyone in attendance. There was a point in the camp where he was punched in the face, and although it could be said that it hurt, he was ready to leave again when his next mission came. With his natural athletic ability, impressive footwork and endurance, Henderson has a chance to be a test until he reaches college level in years to come.